Info Seleksi Cambridge IGCSE Oktober-November 2023
About Cambridge IGCSE | SMA Khadijah
Cambridge IGCSE is an international standardized examination that measures students' reasoning abilities in solving problems related to certain subjects in the Cambridge curriculum. Cambridge IGCSE is generally attended by students aged 14 to 16 year-old and is still possible for other ages. By taking this exam, students will gain experience in solving international standardized questions, develop their skills, and be ready to continue their study in university both in Indonesia and overseas. Cambridge IGCSE Examination is available not only for SMA Khadijah students. Students from other schools are welcomed.
The Period of Examination
SMA Khadijah has provided Cambridge IGCSE examination since 2011 and conducted the examination in two periods annually. June series (scheduled on May-June) November series (scheduled on October-November)
Dokumentasi seleksi calon peserta Cambridge ICGSE SMA Khadijah.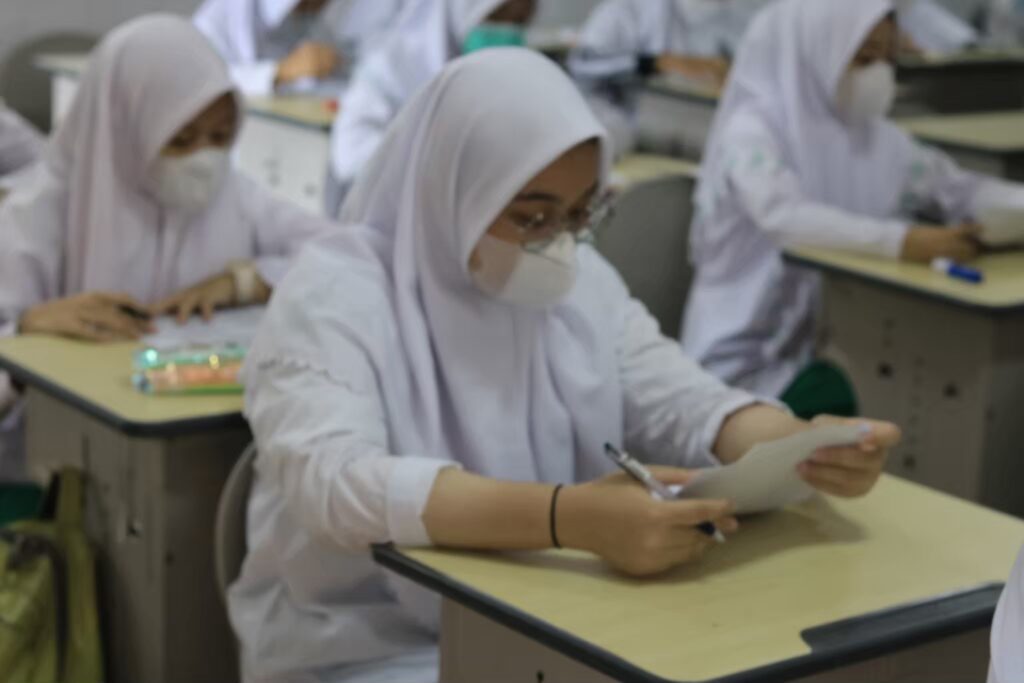 Available Subjects | English As A Second Language (ESL) – Mathematics – Biology – Physics – Chemistry – Economics – Arabic